J.A.D.E. Shiba Inu & Tibetan Spaniels
J.A.D.E. Shiba Inu & Tibetan Spaniels

Treasures from the East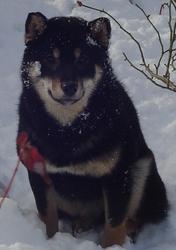 The Shiba Inu is the smallest breed of dog native to Japan. They are clean, intelligent, agile and a hunting dog by nature. The shiba inu isn't for everyone, so please research this breed before you choose your new companion. They must be leashed and fenced, because they will be off on the big hunt. Shibas must be socialized early and often, as they can be dog aggressive, and aloof with strangers.
Japanese American Dogs of Excellence (click on headings in upper left corner of this page to see my dogs)

I raise puppies in my home, where I love, care for, and socialize them, and all my adult dogs. I strive for great temperaments, as well as healthy structure and type in my breeding program.
I can help with shiba training, and re-homing, and I offer dog show assistance, as I own several AKC champions that I have personally bred and shown. Champion means that the dog bearing that title has been judged by certified judges to be a correct, acceptable specimen of its breed type, structure and temperament.
Come for a visit, or call/email me for questions/concerns or other available companions... I work with SIRA (shiba inu rescue assoc) and often foster older, younger or alone shibas....would you like one?
Please call or email me, cinstrehle@netscape.net On emails, please put "shiba inu" or "Tibbies" in the subject line, or it will be spam!
248-961-4747
Southeast Michigan